Designing a great cocktail is all about finding a balance between different layers of flavours. Which doesn't necessarily mean that alcohol needs to be included in the drink! Us at Lavish Liquid believe in creating exceptional experiences at our bars, regardless of if someone chooses to consume alcohol or not which is why having zero proof cocktail options at your bar is a must.
Having named beverages that are alcohol free on your bar menu (not simply "mocktail options available") such as a French 86 or Sansgria, encourages inclusivity and discourages singling out guests who are choosing not to have alcoholic beverages.
We have 6 fantastic zero proof cocktail options that you can try making at home or you can let us take care of making at your next event. Let us know which one you're most intrigued about in the comments below.

---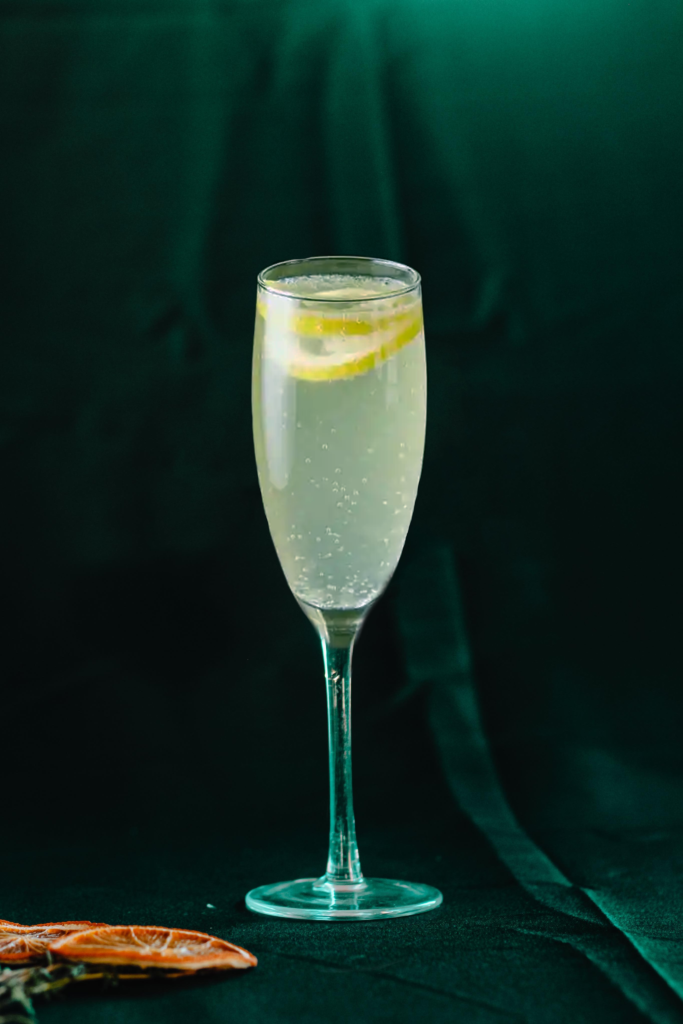 French 86

In the restaurant world, '86' means to halt or nix something and in the case of this cocktail, we're removing the alcohol. The French 75 is a classic for a reason – this regal cocktail is an exceptional welcome cocktail, brunch pairing, or toast for a special occasion (aka your event!).
This cocktail uses two of our favourite zero proof alternative beverages: Lumette London Dry 0% Alcohol Gin and Le Petit Chavin Sparkling Chardonnay – a French dealcoholized sparkling wine that's made with Chardonnay grapes. In place of Gin, the Lumette London Dry 0% Alcohol Gin (which is made in British Columbia) is distilled with botanicals like juniper, lemon and star anise.
Our version of the cocktail adds in honey and ginger syrup for a touch of extra autumnal zestiness.
Ingredients:
1.0 oz Lumette London Dry 0% Alcohol Gin
0.5 oz Lemon Juice
0.5 oz Honey Ginger Syrup
3-4 oz Le Petit Chavin Sparkling Chardonnay or Freixenet Alcohol Free White Sparkling
Garnish: Lemon Twist
Method:
In a cocktail shaker add Lumette, lemon, and honey ginger syrup with ice. Shake until chilled and diluted. Strain into a Champagne Glass and top with sparkling de-alcoholized wine. Garnish with rosemary or a lemon twist (sometimes we like to use rosemary for the non-alcoholic options while serving with alcoholic versions to differentiate for guests).

---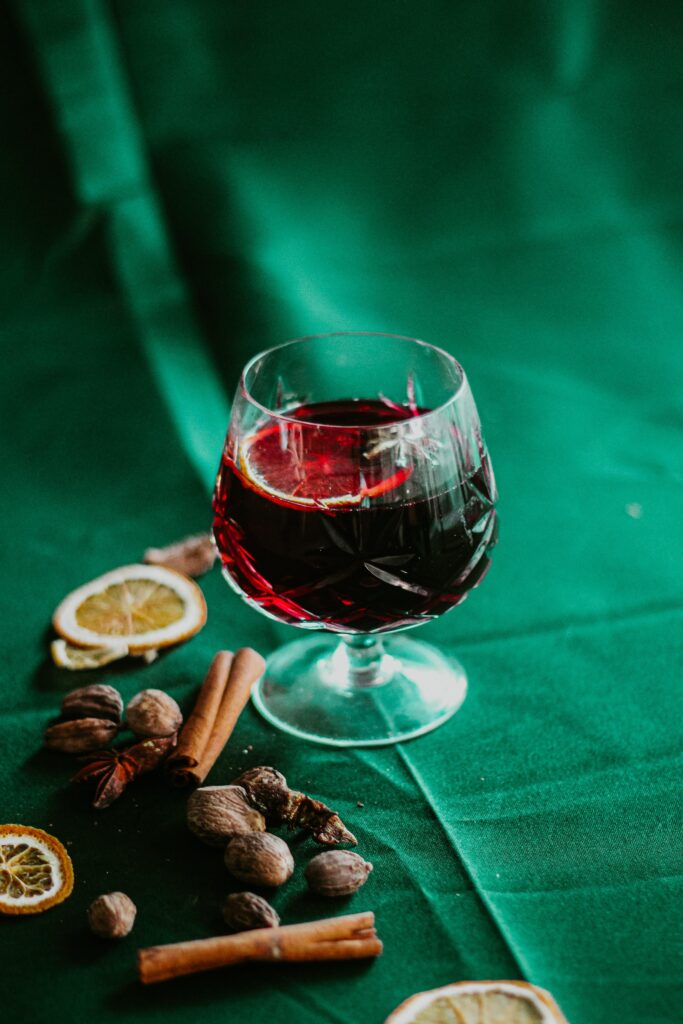 Sans-gria

Think Sangria without the alcohol! There are a number of fantastic dealcoholized wines sans ABV and FRE Cabernet Sauvignon in particular possesses dark cherry aromas, with berries and spice on the palate and some of those oak-aged notes you'd expect from a mature Cab.
Ingredients (Single Serving)

5.0 oz FRE Cabernet Sauvignon
3.0 oz Orange Juice
1.0 oz Lemon Juice
0.75 Winter Spice Syrup
3-4 oz Ginger Ale
Garnish: Fresh fruit slices, berries, and rosemary
Method
In a large wine glass, add wine, orange lemon, winter spice syrup and ice. Stir gently then add gingerale. Stir again gently, and add additional fruit/berry/herb garnishes as you please.
---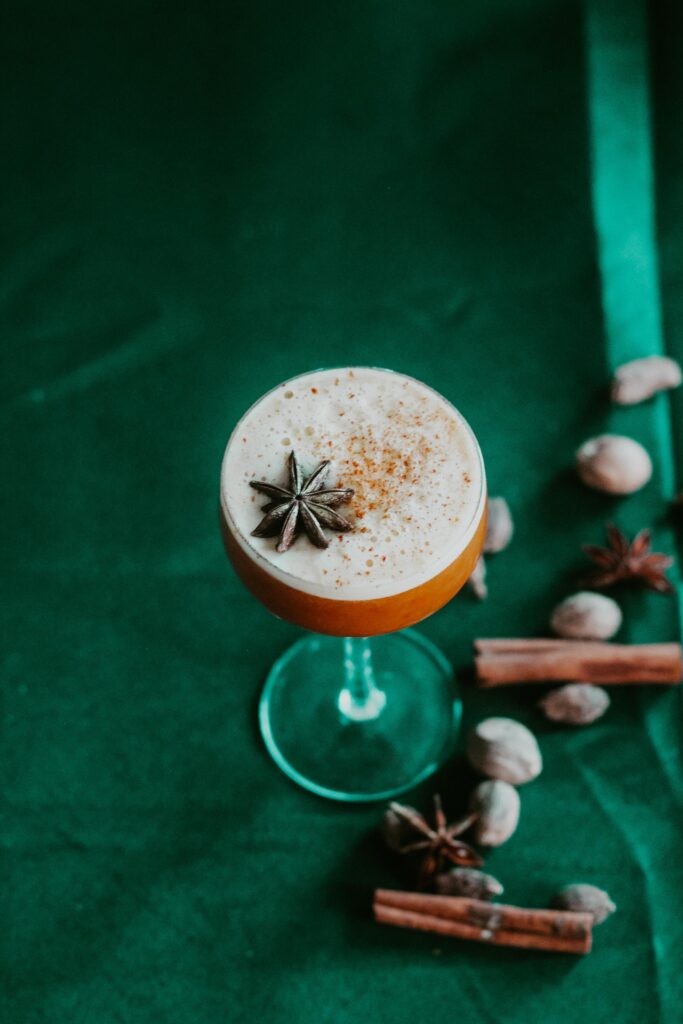 3) Pumpkin Spiced Sour

It's PSL season, so why not try a pumpkin spiced cocktail this season? While our signature cocktail designed by Owner, Chris Chuy, typically uses a classic mash bill bourbon, this non-alcoholic take is equally as viscous, flavourful and delicious.
Ingredients
1.5 oz Free Spirit Bourbon
1.0 oz Pumpkin Puree
0.75 oz Lemon Juice
0.75 oz Pumpkin Spice Syrup
0.5-1 straw Ms. Betters Bitters Miraculous Vegan Foamer

Method
In a cocktail shaker add all ingredients and a single ice cube. Shake hard to add aeration and to froth the vegan foamer. Open the shaker and add additional ice. Shake for 10 seconds until chilled and diluted. Double strain into a rocks or coupe glass and garnish with cinnamon dust.
---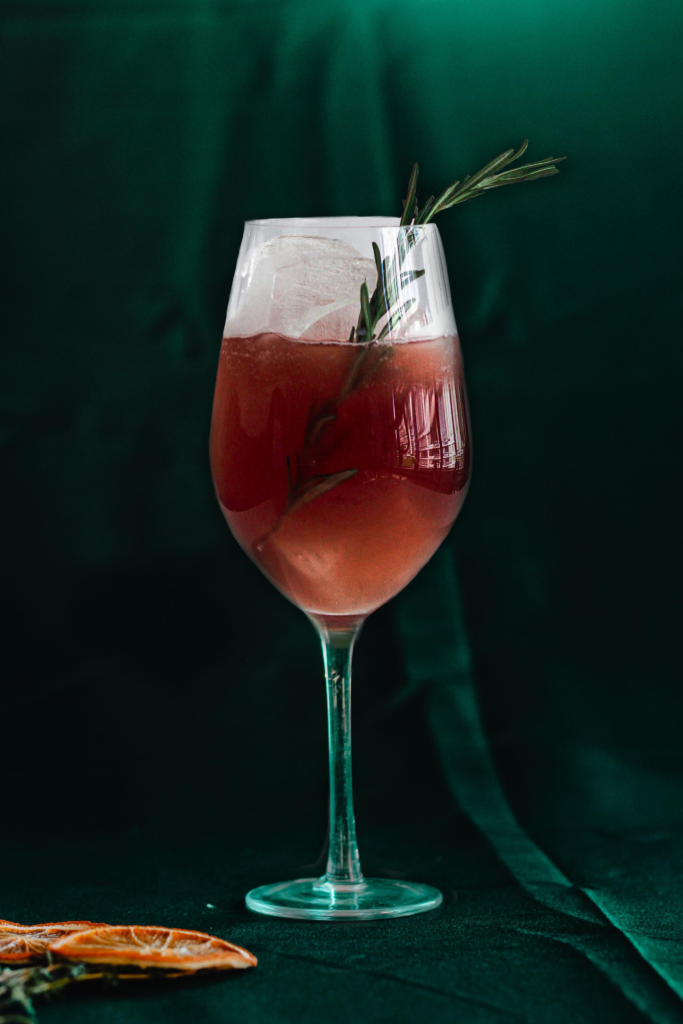 4) Winter Spritz

Aperol Spritz's may be one of the most popular cocktails of the summer, but Spritz's can be enjoyed all year long. Our winter spiced spritz incorporates Lyre's Italian Spritz which possesses notes of rhubarb and orange which work wonderfully with cranberry juice and winter spices.
Ingredients
1.0 oz Lyre's Italian Spritz
1.5 oz Cranberry Juice
0.75 oz Winter Spice Syrup
0.75 oz Lime Juice
3-4 oz Le Petit Chavin Sparkling Chardonnay or Freixenet

Method
In a large wine glass add all ingredients except sparkling wine. Stir for 20 seconds to incorporate and chill. Top with sparkling wine and stir gently again. Garnish with rosemary and enjoy.
---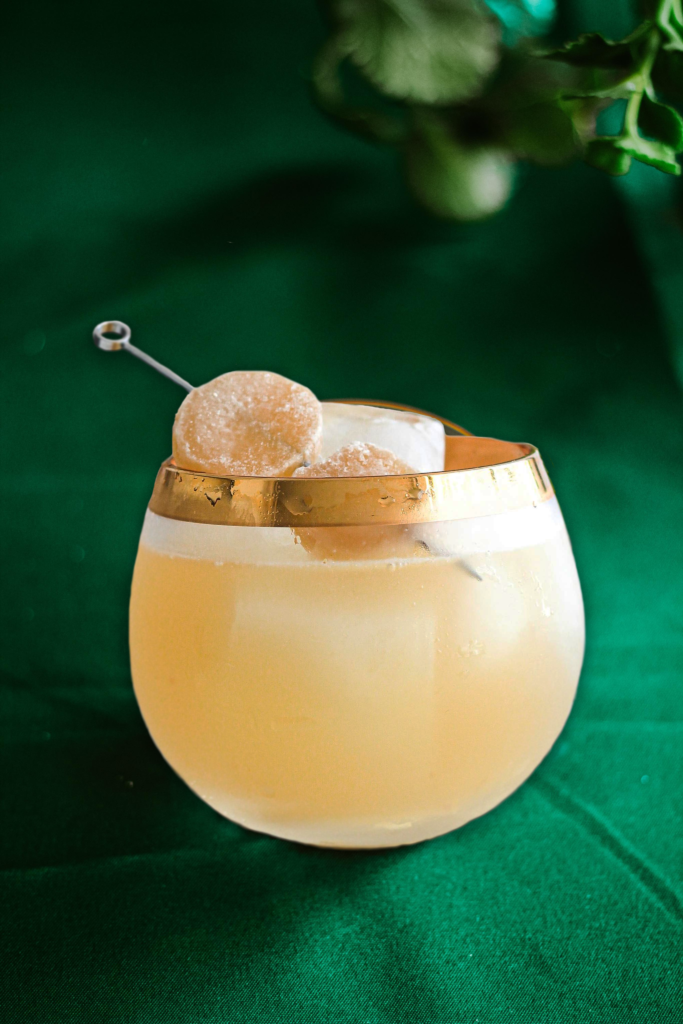 5) Proofless Penicillin
This modern classic, created by Sam Ross, has become a favourite amongst Scotch drinkers and cocktail connoisseurs alike. The beautiful balance of smoke, spice, sweet and citrus creates a cocktail that is full of flavour and can be replicated in zero proof form. Instead of using a peated Scotch, lapsang souchong, a smoked tea, can offer an alcohol free substitute in this cocktail.
Ingredients
1.5 oz Free Spirit Bourbon
1.0 oz Lapsang Souchong Tea
1.0 oz Lemon
0.75 oz Ginger Juice
1.0 oz Honey Syrup
2 dashes Ms. Betters Aromatic Bitters (optional)

Method
In a cocktail shaker add all ingredients and ice. Shake until chilled and diluted. Strain into a rocks glass over fresh ice. Garnish with candied ginger.
---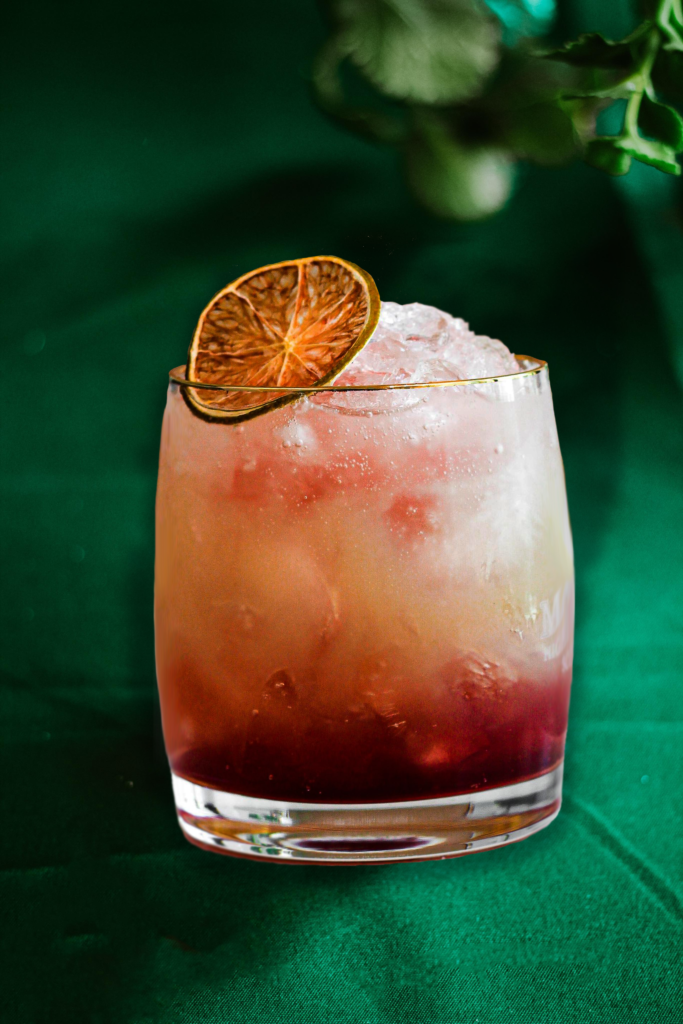 6) El Cielo
If the 'El Diablo' means 'the devil', this reimagined version with an alternative spirit, must come from the heavens (hence the name 'El Cielo'). This cocktail is delightful year round, however, the spice from the ginger beer and rich dark fruit cassis make it a great, crowd-pleasing cocktail option for Autumn.
Ingredients
1.5 oz Sobrii 0-Tequila
0.5 oz Lime Juice
0.5 oz Cassis / Black Currant Syrup
4-5 oz Ginger Beer

Method
The most simple method is to build this cocktail directly in your glass. In a rocks glass add the tequila, lime juice, and ginger beer. Top with ice (preferably pebble). Stir gently then top with cassis. Garnish with a (dried) lime wheel.