If you're the type to wait until last minute to purchase Christmas presents for friends, family, coworkers and/or clients, worry not! Wine, cocktails, and spirits are always a delicious gifting option.
As a Vancouver-based small business, Lavish Liquid and The Bar Cart are always eager to support other local businesses which is why we work with a number of craft distilleries and BC-based wineries.
Below is the round-up of some of our favourite last-minute craft options that will get your recipient into the holiday spirit (pun intended).
Spirits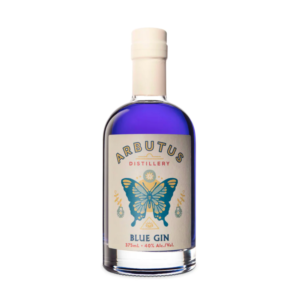 Arguably our most requested cocktail at events, the Hastings Sunrise, would not have the same "wow factor" without the use of Arbutus Blue Gin. Made at Arbutus Distillery, located in Nanaimo, BC, this gin is west coast inspired, using locally grown hops, lavender, rosemary and lemon verbena as part of their botanical set. The particularly fun thing about blue gins is that they change colour as other ingredients are added. When acidity is introduced (like lemon or lime juice) the gin will turn pink, while if something alkaline (like high alkaline ionized water) is used, it will turn green!
Not only is this gin delicious, but it can make for a fun interactive experience for the recipient too!
2) DeVine Distillery Ancient Grains 'Alt-Whisky'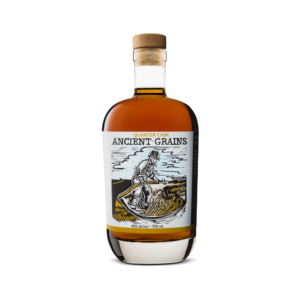 Perhaps your recipient is a whisky drinker who is looking for something a bit unusual or different. Regardless of if they're used to drinking Single Malts, Bourbons or Rye whiskies, DeVine Distilley's Ancient Grains whisky is something unique for every palate. Made with four types of ancient grain varietals, including spelt, emmer, khorosan and einkorn (and a bit of BC barley), this whisky possesses notes of candied fruit and macadamia nuts combined with spicy notes of clove, allspice and smoke.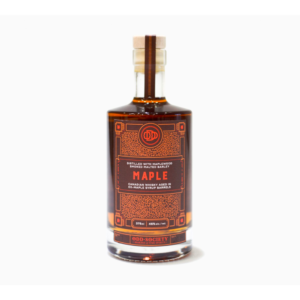 If you're looking for something truly west coast and Canadiana, the limited release Odd Society Spirits' Maple Whisky is a must-try. Odd Society Spirits, a craft distillery based in East Vancouver, produces a plethora of well-crafted spirits including the East Van Vodka and Wallflower Gin which are two of our 'well' staples at Lavish Liquid. However, their Maple Whisky makes a great gift and is in limited supply. This is not a whisky liqueur, rather, this spirit is a Single Malt Whisky that's been made from maple wood smoked malt and finished in ex-maple syrup barrels. The maple used to smoke the grain is Big Leaf Maple, a species exclusive to the Pacific West Coast.
4) Sons of Vancouver No. 82 Amaretto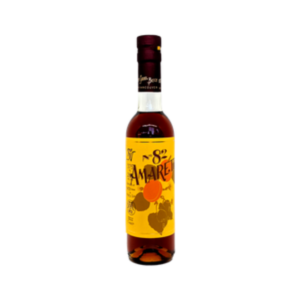 If your recipient has a bit of a sweet tooth, Sons of Vancouver's iconic No. 82 Amaretto is an exceptionally rich liqueur that can be drunk on the rocks, poured over dessert or used in cocktails (think Amaretto Sour or Godfather). Sons of Vancouver, which is located in North Vancouver, is made with five simple ingredients: apricot kernels, bourbon vanilla beans, orange peels, demerara honey and blackberry honey. Bottled at 26% ABV, this liqueur is incredibly versatile and luxuriously delicious.
Wine
We are truly blessed here in British Columbia with an enormous number of wineries, and while we'd love to feature dozens of wines from the region, here are one white, red, rosé and sparkling that we've featured this year at events and received great feedback from our clients on.
5) JoieFarm Winery 2021 A Noble Blend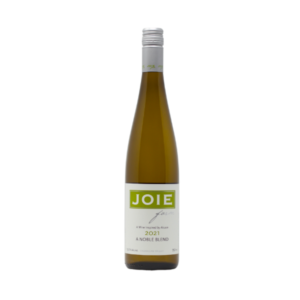 JoieFarm winery, located in the Naramata Bench, has been producing award-winning wines since 2004. One of the crowd-pleasers that we continue to pour is the 'Noble Blend'. Made with an aromatic blend of Gewürztraminer, Riesling, Pinot Auxerrois, and Muscat, expect notes of pink grapefruit, white flowers and clove. Medium bodied and well balanced, this wine is a great pairing with Turkey, Indian Curries, or Simple Desserts (like tarts or apple pie).
6) Frind Estate Winery Brut Sparkling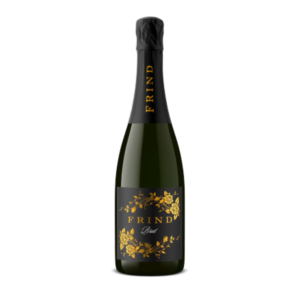 We know that looks aren't everything, but this bottle makes for an absolutely stunning gift! Frind Estate Winery, located in West Kelowna, has done an exceptional job with the branding of their bottles, making for an eye-catching pour. What's better, is the sparkling wine itself is a crowd pleaser on the palate. A blending of riesling and chardonnay, this sparkling wine presents notes that are bright, crisp, and fresh, with a hint of stone fruit. Pair it with food, or drink it by itself (perhaps on New Year's Eve?) this sparkling wine is versatile for many occasions.
Once again, we can't get enough of this eye-catching bottle, and fortunately, the wine itself is truly delightful too! Saintly Wine, which is based in the Okanagan Valley, produces an assortment of versatile wines that are just heavenly. Their rosé is dry, fresh, and fruity all at the same time. Expect notes of strawberry, grapefruit and lime, as well as subtle floral notes that pair well with Thai food, moulles-frites or Christmas dinner.
8) Black Sage 2020 Cabernet Sauvignon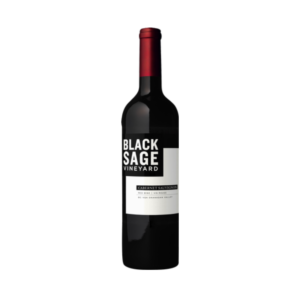 For those who are a bit more bold, Black Sage Cabernet Sauvignon is a full-bodied red that is great to pair with rich dishes like lamb, steak, or strong, sharp cheeses. Made by Great Estates Okanagan, this red wine is rested in a combination of French and American oak barrels for 15 months before being bottled in order to soften the tannins and concentrate the flavours. Expect notes of rich cassis, black forest cake, toasted oak, and a hint of leather and spice.
Low ABV & No-ABV
For those who are looking for a spirited holiday season, without the alcohol, there are a number of great local options that are low ABV and no-ABV.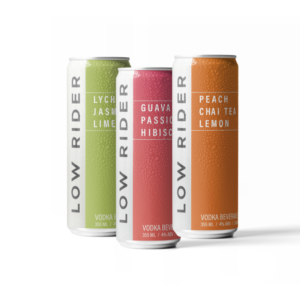 Made by Coast Life Beverages and produced at Off The Rail in Vancouver, the Low Rider canned cocktails were co-launched this year by our Principle Chris Chuy! Realizing that there was a need for lower ABV cocktail options at events (and at home) the Low Rider canned cocktails are available in three different varieties to suit all different palates.
Canned at 4% ABV, these are a great holiday sipper to keep things classy throughout the evening. Choose from (1) Peach, Chai and Lemon (2) Guava, Passionfruit, and Hibiscus or (3) Lychee, Jasmine Tea, and Lime Leaf for a lower alcohol alternative that you can enjoy more than one of.
10) OPUS Cocktails Aperitivo Spritz (0% ABV)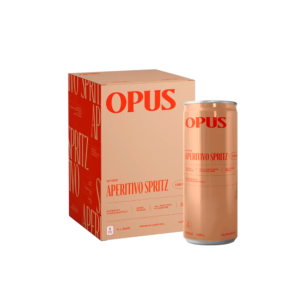 Aperol Spritz' are a great party cocktail as they only require three ingredients. OPUS cocktails have made things even easier by offering a canned version they call their Aperitivo Spritz. This canned cocktail is 0% alcohol but full-flavoured and a great alternative for imbibing this season.