February is just around the corner which means Valentine's Day is coming up in just a few weeks. While a bouquet and chocolates can be an excellent gift for a crush or loved one, why not incorporate some floral notes into a cocktail or beverage instead?
Here's our top picks for some out-of-the-box (or should we say bouquet) floral beverage options, featuring a number of local distilleries' products that we partner with.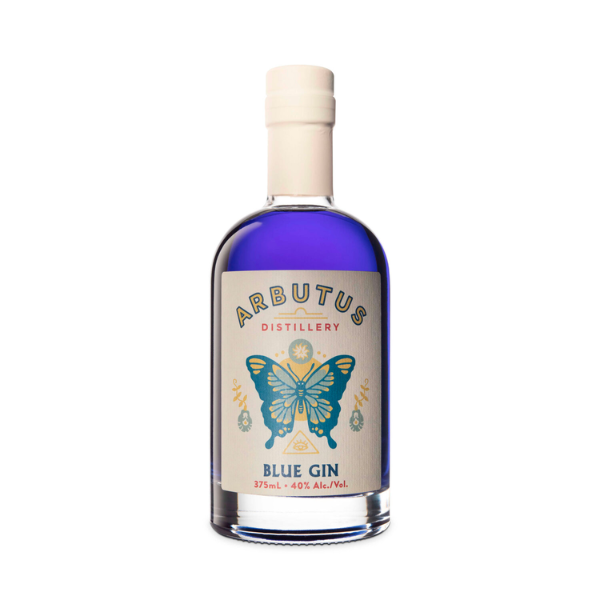 Arbutus Blue Gin
One of our most popular spirits used at Lavish Liquid, Arbutus Blue Gin possesses four unique botanicals in particular that contribute to an underlying floral note: locally grown hops, lavender, lemon verbena and butterfly pea flowers. As you may already know, this brilliantly blue gin that transforms colour with citrus or tonic. Our Hastings Sunrise Cocktail is one of the best sellers because of its pink and purple hue (well, and it's delicious).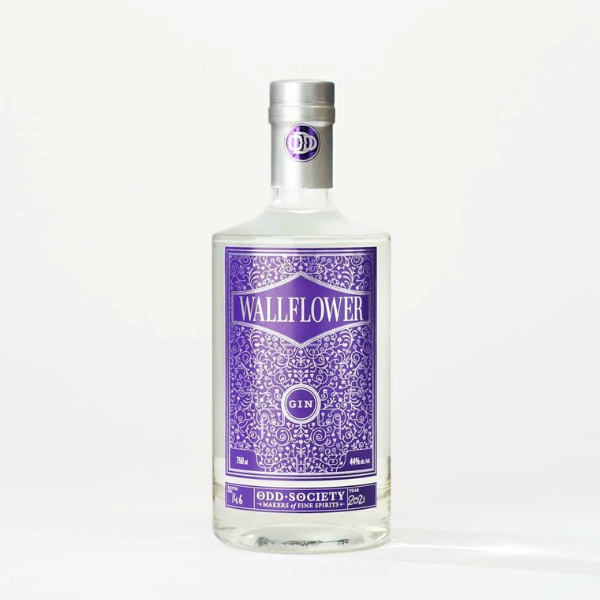 Wallflower Gin
This complex introvert, made by our friends at Odd Society Spirits, is infused with west coast and international botanicals including rose petals, lavender and elderflower. The result is a rich, floral, aromatic gin that is unique, light and refreshing. For something with a bit more depth, their Wallflower Oaken Gin has been aged in oak barrels for a minimum of a year, mellowing out sharp edges and adding some caramel and baking spice notes.
Arbutus Distillery Hibiscus Vodka
Similar to Arbutus' Blue Gin, the Distillery's Hibiscus Vodka is bottled with a brilliant ruby colour thanks to the use of hibiscus flowers. This wheat-based vodka is tart and citrusy and provides an excellent base for eye-catching cocktails.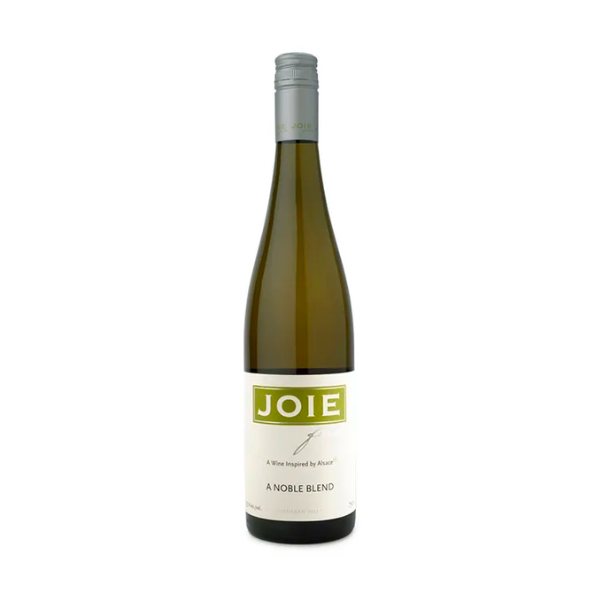 Joie Noble Blend
Joie Noble Blend (made at JoieFarm Winery) is a classic blend of four white grape varietals including Gewürztraminer, Riesling, Pinot Auxerrois and Muscat. All four varietals, separately, can offer floral notes to wines! While this may sound overpowering, the floral notes (think white flowers and honeysuckle) in Joie Noble Blend are quite balanced with grapefruit, guava and a hint of baking spices. As one of our house whites, we give it a 10/10 for 'crushability.'
The Baronesse (2021)
One of our owner, Chris Chuy's favourite wines of the moment, The Baronesse, made by Frind Estate Winery, is a blend of Sauvignon Blanc, Sémillon, Viognier and Chardonnay grapes. Once again, all four grape varietals can possess floral notes (depending on growing conditions and climate), however, in particular Viognier, can be quite 'perfumed.' This particular expression, however, possesses notes of ripe grapefruit, passionfruit and apricot which are complemented with lingering finish of floral notes.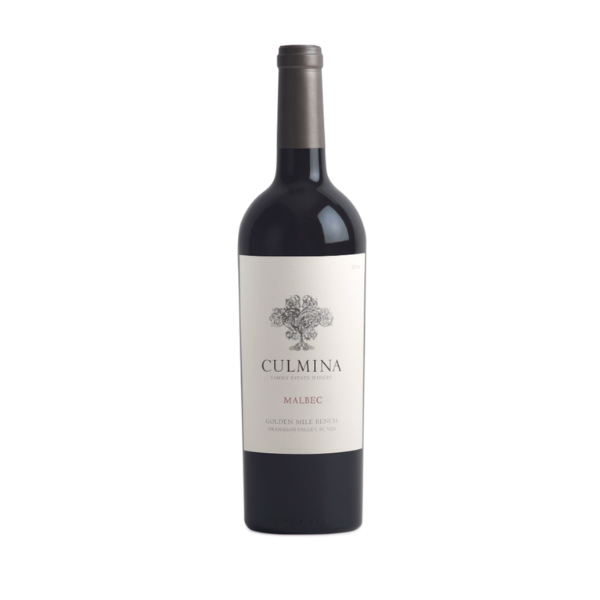 Culmina Family Estate Winery Malbec (2017)
There's an interesting phenomenon in the south Okanagan for Malbec wines. Due to the arid climate and hot summer days with cool evenings, this varietal will develop rich fruit notes with a hint of florals (like white lilies and/or violets). Culmina Family Estate Winery's Malbec is an excellent example of this, balancing cherries, black plums, cassis, baking spices, and floral notes with well structured tannins.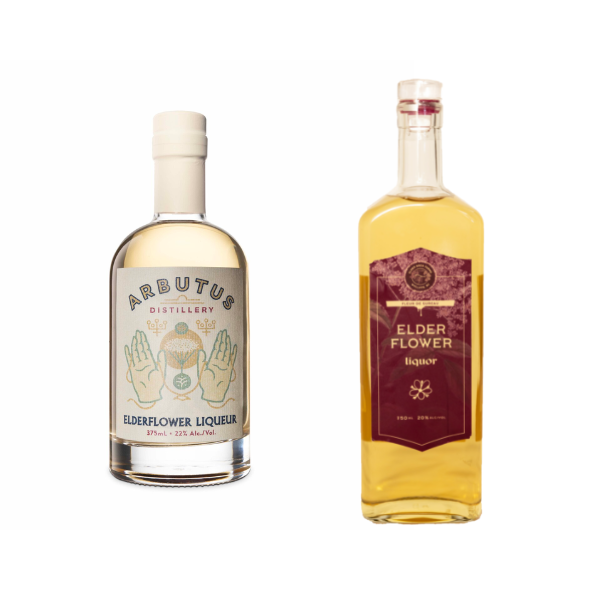 Arbutus Distillery & Elder Bros Farms Elderflower Liqueurs
If you're a fan of St. Germain but would like to buy something made locally, Arbutus Distillery and Elder Bros Farms both have fantastic elderflower liqueur alternatives. As notes by Elder Bros Farms, their liqueur is "infused with the finest, freshly hand-picked elderflowers from the Elder Bros. Farm nestled in a broad open valley between the Rocky Mountains and Purcell Mountains. Sweetened with local honey and infused with fresh citrus, it has a rich palate with an exceptionally smooth finish."

Similarly, Arbutus Distillery uses freshly foraged elderflowers from British Columbia to give their liqueur notes of nectarine, stone fruit, tropical lychee and a slight, herbaceous finish. Hot tip: in addition to a Elderflower Liqueur, Arbutus Distillery also makes a Creme de Lavande (lavender liqueur) that is great in an Aviation cocktail or added to lemonade.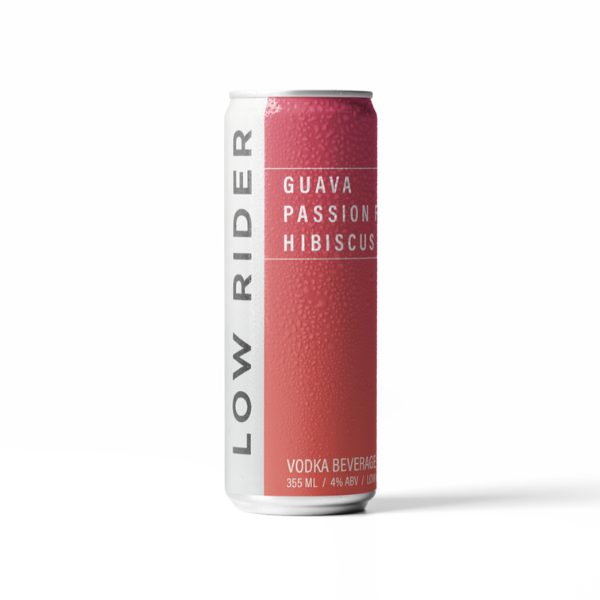 Low Rider Guava Passion Fruit & Hibiscus
If you're someone who enjoys cocktails but doesn't want to spend the time to make them, Low Rider (made by Off the Rail) has a fantastic canned cocktail that incorporates florals. The Guava, Passionfruit & Hibiscus is tropical and juicy and incorporates a touch of lime for balance and acidity. Canned at 4% ABV and only 100 calories, this is a great lower-ABV option for imbibers.
Floral-inspired cocktails are a great option for Spring events – they don't just have to be for one day only on Valentine's Day! If you're looking for an elevated, custom floral cocktail, please reach out as there are many ways in which florals can be incorporated into drinks. From edible garnishes to infusions, we can create something custom to fit your occasion!